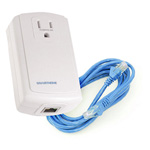 There's a new Insteon controller out there that uses a built-in web server to control your Insteon devices. It's called NetLinc and has a price tag of $119.99 from SmartHome (of coarse). I believe that this is going to be one of SmartHome's biggest Insteon products yet. In the past, Insteon controllers have been pretty locked down as far as user manipulation is concerned. With an HTTP controlled device such as this one, there isn't going to be anything to hide. I can already see the numerous custom interfaces being made for any device that has a web browser. This will also open a new market for custom floor plans that can be developed using common web design techniques (GET or POST requests). For a more complex interface, you might be able send XHR(AJAX) requests to the NetLinc to turn on, off, or check the status/state of a device!
SimpleHomeNet has already manufactured a few products that aimed to achieve the same functionality as the NetLinc. They are all quite a bit more expensive though:
EZSrve Insteon/X10 Home Automation Gateway ($209.99)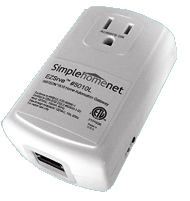 EZBridge PLM Combo ($199.99)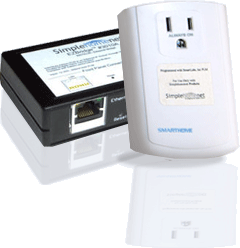 I'll be ordering my NetLinc soon and can envision my Insteon USB PowerLinc on EBay shortly after!
Tags: automation, insteon, netlinc, smarthome, smartlinc