Here are the beginnings of an Android app that I've built for Insteon's Smartlinc: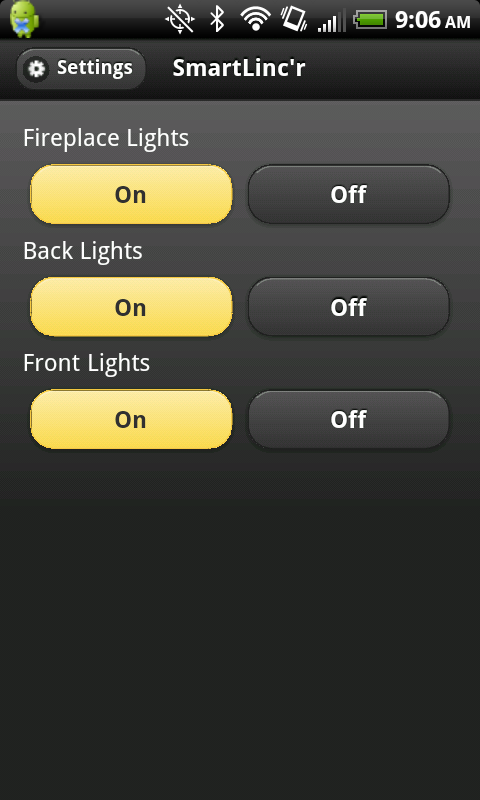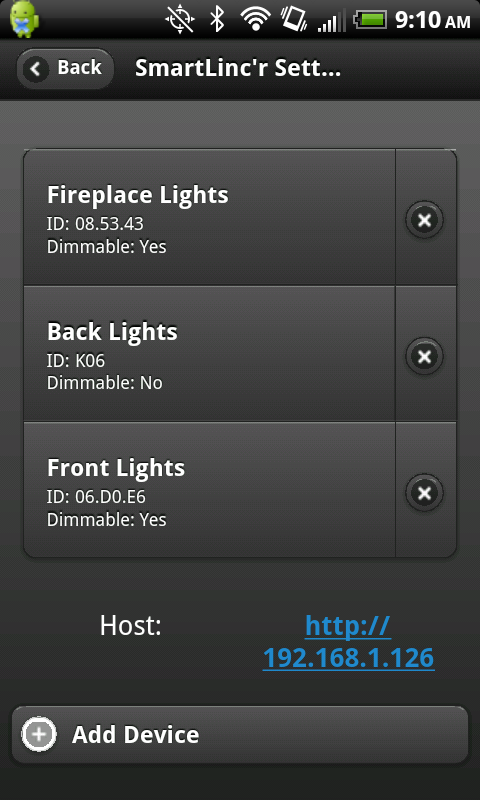 Upcoming features:
- device status
- dimming capability (code is already there, just need the UI)
There's one sentence on Smarthome's product page for this controller that reads: *Browsers running on Linux are not currently supported From what I've read on various blogs and forums, there's a bug that causes a 4 second delay for HTTP requests and it has more to do with Linux than which browser you use. So, because Android is Linux based, the bug is apparent in this app. Fortunately, it is an asynchronous 4 second delay. For example, you can tell a light to quickly turn on and off 5 times in a row and in 4 seconds the light will turn on and off 5 times as you commanded; it won't take 4 seconds for each command.
Feel free to leave a comment below if you have a question or feature request!